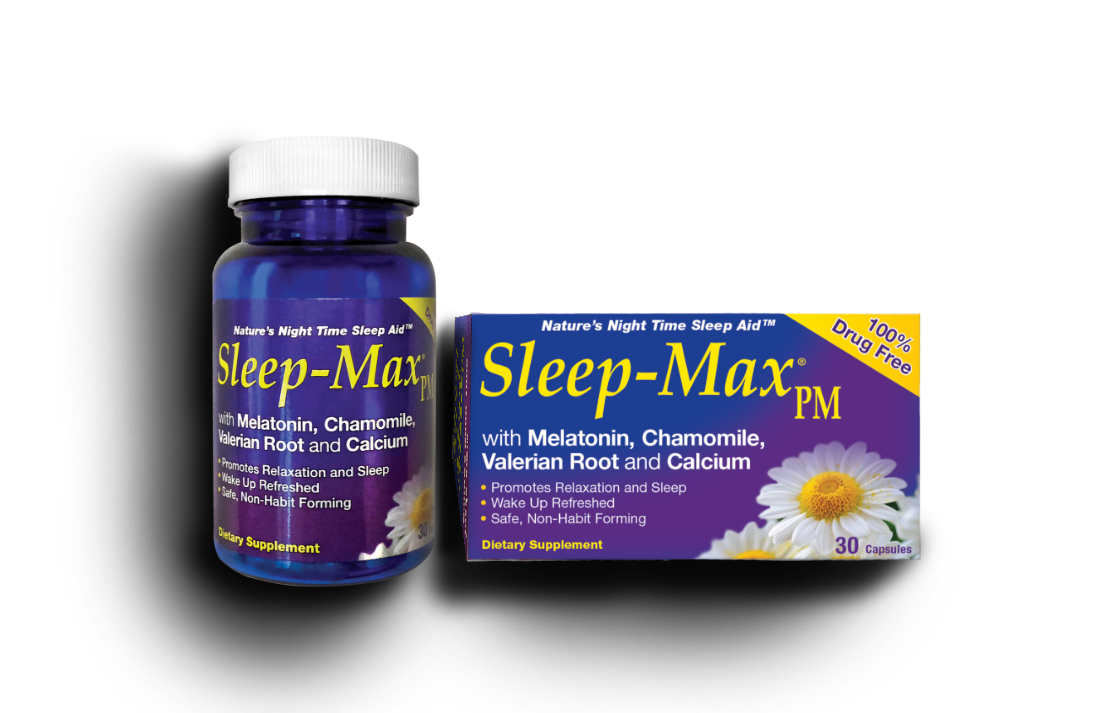 Fall asleep faster.
Stay asleep longer.
Combines the optimum amount of Melatonin with natural extracts Chamomile, Valerian Root and Passion Flower.
Wake-up refreshed without feeling groggy.
Ready to take on the world!
Drug Free.
Non-Habit Forming.
No Next Day Grogginess.
NATURE'S NIGHT TIME SLEEP AID
---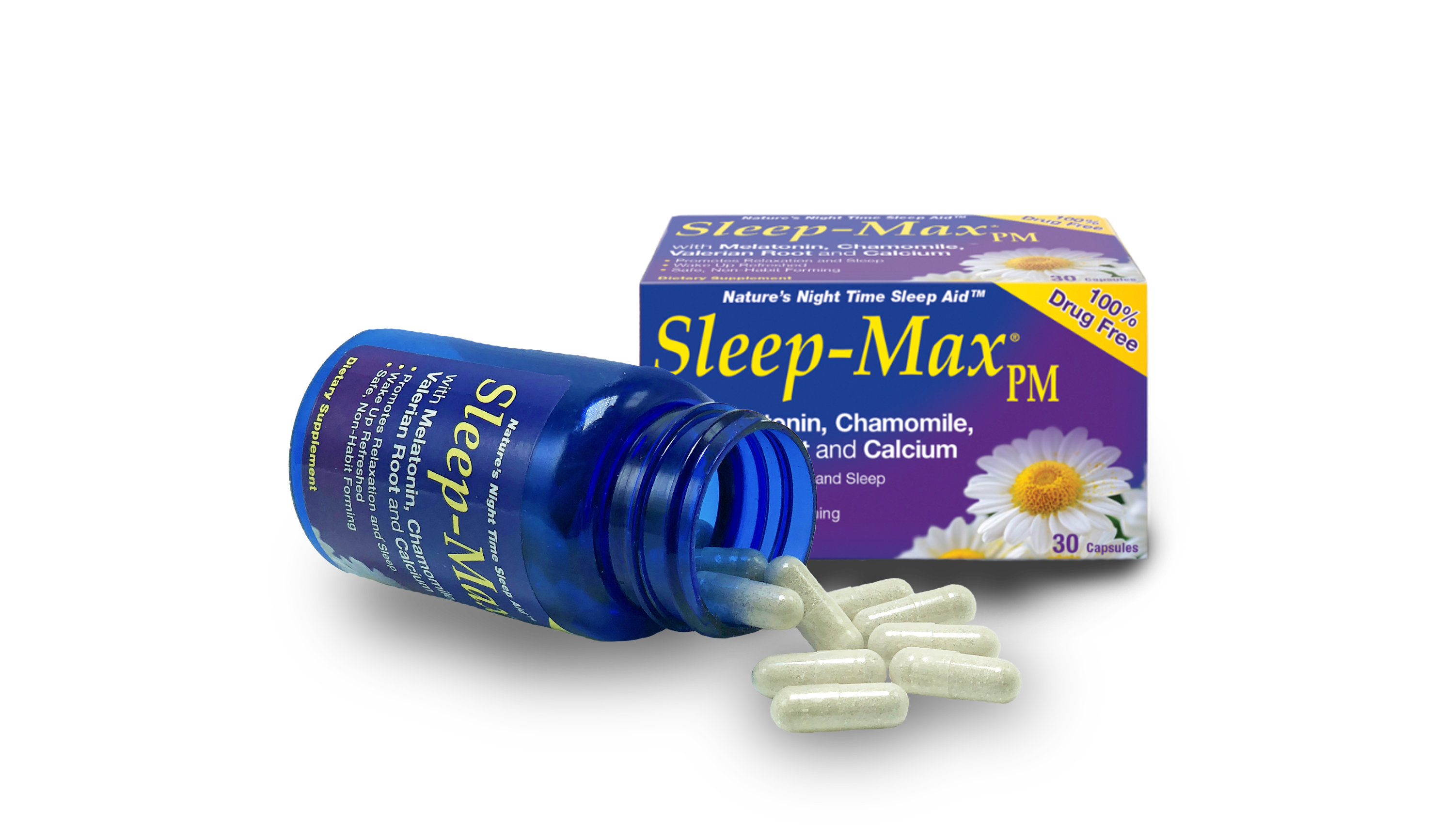 ---
Sleep-Max® PM a Natural, drug free sleep aid promoting a longer more restful night of sleep.

This dietary supplement contains a special blend of Melatonin, herbs and minerals for falling asleep faster and staying asleep longer.
Chamomile – to soothe and calm
Valerian Root – called a natural sedative
Passion Flower – for relaxing
Thanks!
This field is required
This field is required
Check Out Our
Other Wellness Brands